Starters
Tuna filet salad
(14€)
Octopus with a slightly spicey red potato puré
(18€)
Shrimp lightly fried fried in a lime tempura                        (15€)
Fish and shellfish in a creamy risotto
(16€)
Fried clams with a delicate white wine and lemon sauce
(18€)
Our traditional spoon dish         
(16€)
Croquettes
with creamy Iberian ham filling
Ración / Media Ración
(13€ – 9€)
Ravioli
with a cantabrian crabmeat filling
Ración / Media ración
(16€-11€)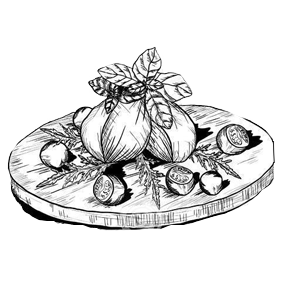 A selection of local and imported cheeses
Ración / Media ración
(16€ – 11€)
Goose paté, served
with quince conserve and mini toasts
Ración / Media ración
(22€-18€)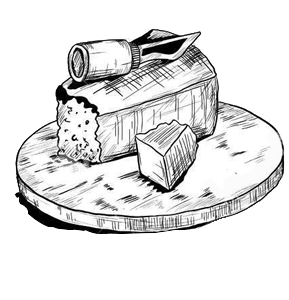 Iberian ham accompanied with bread
and sliced tomatoes
Ración / Media ración
(22€-18€)
All our dishes are versatile. We like to take care of our customers, that's why we have gluten-free dishes, special for vegans and if you have any special requests we will be happy to listen to you and do everything we can to make it.
Monkfish served with potatoes and shrimp
25€
Lomo de Lubina Braseada, Verduras, Almendra y Cilantro 
23€
Candred codfish with an oriental
sauce
23€
Quality and tradition
High quality raw material, 5* elaboration and a prestigious professional service come together to shape our culinary offer: a combination of avant-garde and tradition that has received the recognition of gastronomic excellence by the thousands of customers who visit us every year.
Sirloin medallion with gnocchi and mushrooms
Roasted leg of a suckling pig, accompanied with Kumquat and apples
Braised shoulder of Iberian pork
Grilled entrecot with roasted potatoes
22€
Stewed thigh of a free range hen
19€
Cheesecake with cider and summer fruits
(8€)
Cremas Heladas Artesanas (Chocolate, Fresa al Cava, Vainilla Bourbon…)
(6€)
Frozen cream: chocolate, strawberry with cava, vanilla bourbon
(6€)
Chocolate brownie, served with sorbet, cava and seasonal fruit
(8€)
A selection of local and imported cheese
(7€)
Chilled fruit soup with tea leaves and citrus
(8€)